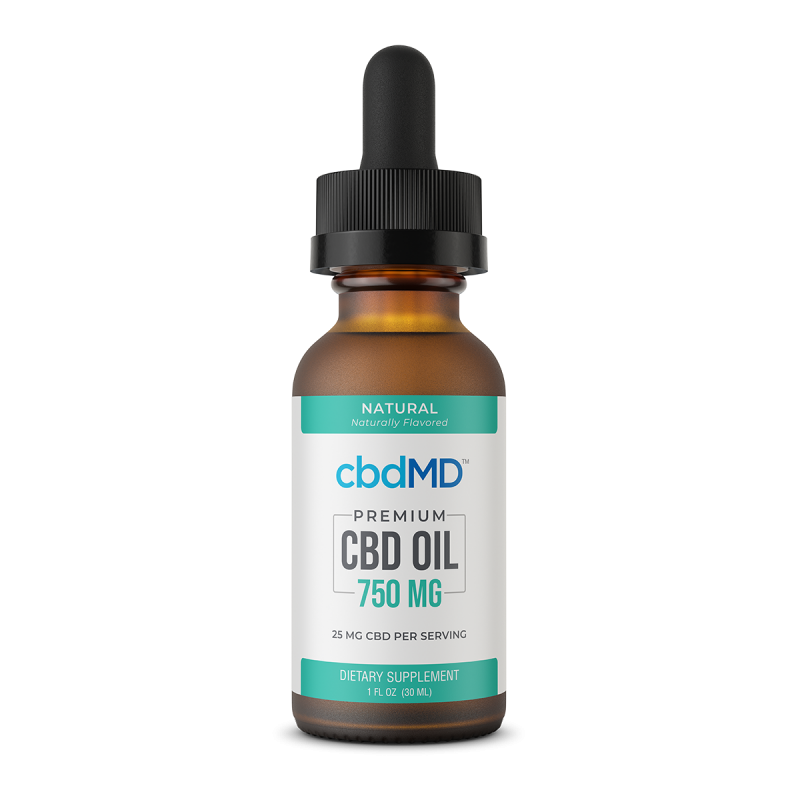  
CBD Oil Tincture - Berry - 750 mg - 30 ml
Neochucený CBD olej
Testováno nezávislými laboratořemi s certifikátem ISO
Celý proces pěstování a výroby na území USA
25 mg CBD v jednom ml.
Bez THC
CBD olejová tinktura – 300 mg
Skvělá alternativa k chemickým doplňkům stravy. Jedinečný výrobní proces využívá kvalitního technického konopí, které je pěstováno na území USA a není nijak geneticky modifikováno. Produkt je bezlepkový a veganský.
Lesní plody
S ovocnou chutí ostružin je tato příchuť plná lesních plodů. 
Proč cbdMD?
Produkty cbdMD jsou laboratorně testovány a disponují ISO certifikátem. Pochází z farem, které pěstují konopí bez genetické modifikace. Jsme držiteli nezávislých ocenění za kvalitu a inovaci při zpracování a výrobě. Náš jedinečný výrobní proces poskytuje všechny vlastnosti CBD ve variantě bez THC.
Dávkování
Stejně jako u dalších produktů, i u tohoto je dávkování individuální. Každý jednotlivec zpracovává CBD různou rychlostí. Proto se doporučuje nejdříve začít s menšími dávkami a postupně dávkování upravovat podle potřeby.
Za jak dlouho se dostaví účinky?
Stejně jako u dávkování, i u účinku bude záležet na každém jednotlivci a působit v různém čásovém rámci. Může to trvat 2 až 3 týdny než se začnou změny v těle projevovat.
Složení:
Jedná se o rostlinný konopný olej v olejovém roztoku. Obsahuje: kanabidiol (CBD), MCT olej a dochucovadla.
CBD Oil Tinctures
cbdMD's CBD Oil Tinctures are the perfect natural alternative. Our unique manufacturing process uses hemp from nutrient-rich farms across the country. We guarantee that all of our CBD oil is manufactured from USA hemp that is grown on non-GMO farms, and is both vegan and gluten-free. Our CBD Oil Tinctures are available in four flavors: natural, mint, orange, and berry – each taste is satisfyingly delicious!
Berry:
With the fruity taste of blackberry, this flavor is jam-packed with berry-goodness.
Why cbdMD?
cbdMD produces lab-tested CBD products from domestic hemp grown on non-GMO farms. Our unique hybrid manufacturing process provides all the properties of CBD, in a THC-free optio
How Much to Take?
As with our other applications, the intake will vary for every individual. Because each person will process CBD at a different rate, we recommend starting with a lower measurement and adjusting accordingly.
How Long for Desired Results?
The timeframe for desired results from CBD oil will differ for each person. As always, it is recommended to start with a lower measurement and adjust as needed. It may take at least two to three weeks to experience the properties of CBD as it builds up in the body.
Ingredients:
Cannabidiol (CBD), MCT Oil, and Flavoring.